Judging panel 2018
Chair: Deborah Ritchie, Editor, CIR
Sue Brierly, Group Risk & Insurance Manager, Hanson UK
Iain Hovell, Director of Insurance, IHG
Paul Johnson, Director - Corporate Banking, Barclays Bank
Chris McTear, Insurance Manager, Thames Tideway Tunnel
Xavier Mutzig, Group Insurance Manager, Johnson Matthey
Neil Timberlake, Group Insurance Director, Land Securities
Sue Brierly, Group Risk & Insurance Manager. Hanson UK
An insurable risk manager for over 24 years, Sue has worked for J. Sainsbury plc, Virgin Media and Walgreens Alliance Boots and is currently Risk & Insurance Manager at Hanson UK – part of Heidelberg Cement AG. Sue brings a wealth of experience in risk, insurance and claims management along with excellent interpersonal skills.


Iain Hovell, Director of Insurance, IHG
Iain is Director of Insurance within the Global Risk Management Team of IHG plc. IHG is one of the world's leading hotel companies, and Iain's core activities involve insurance placement, contractual management, claim oversight and risk analytics. Prior to joining IHG, Iain worked at Rentokil Initial plc for 10 years as Group Risk Manager covering Risk and Insurance related activities.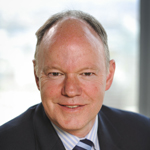 Paul Johnson, Director - Corporate Banking, Barclays Bank
Paul has over 39 years experience with Barclays and for the past 15 years has covered the insurance sector. He has lead management responsibility for a portfolio of insurance and reinsurance companies, Lloyds syndicates, P&I clubs and brokers.
Chris McTear, Insurance Manager, Thames Tideway Tunnel
As Insurance Manager for what is the largest infrastructure project ever undertaken within the UK water industry, Chris has coordinated and delivered a market leading Owner Controlled Insurance Programme, utilities the skills of significant sections of the UK Construction, Public Liability, Environmental Impairment and Marine markets; all within the of the challenging environment of regulator and governmental oversight, as well as the European OJEU procurement process. Having been Insurance Risk Manager for the Major Projects arm of the UK's largest civil engineering contractor for 13 years, Chris understands the commercial insurance environment from a practical, as well as policy interpretation viewpoint. A former loss adjuster and Head of Construction Claims for one of the big 4 Worldwide brokers, Chris takes a particular interest in the application of wordings and their impact on claims performance. An Associate of the Chartered Insurance Institute and a Charters Insurance Practitioner, Chris recognises the importance of professional qualifications in supporting on the ground practical experience.
Xavier Mutzig, Group Insurance Manager, Johnson Matthey
Xavier joined Johnson Matthey in 2012 having held the position of Head of Property and Construction Underwriting at AXA Corporate Solutions in London. Prior to joining AXA, Xavier was Corporate Risk and Insurance Manager at Lafarge SA, a global construction materials company, and started his insurance industry career with UAP in 1993, subsequently holding a number of specialist risk and insurance management positions with major International insurance brokers.
Neil Timberlake, Group Insurance Director, Land Securities
Neil Timberlake started his career as a trainee underwriter for Equity & Law Life Assurance Society in 1980. He moved to the Allstate Insurance Company in 1981as an underwriter and has also held positions at Jardine Insurance Brokers, Sedgwick Insurance and Whitbread plc. He became group risk manager for Le Meridien Hotels & Resorts in 2001, before joining Threadneedle as a property risk manager in January 2005. Neil spent10 years at Threadneedle during which time he created innovative risk management monitoring solutions for Property investment funds and revolutionised the organisation's attitude to risk and insurance. In July 2015 he moved to Land Securities as Group Insurance Director with responsibility for the insurance of all properties within the Land Securities portfolio and risk financing of the group as a whole, together with co-ordination of risk management activity within the estate.